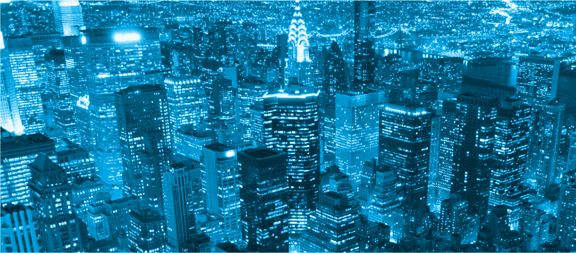 Here at Gotham Color, in New York, the only thing that surpasses our quality, integrity, and commitment to excellence is the enthusiasm with which our staff expedites your requests. We recognize that it's not just what you do, but how you do it...and how well you do it. Launched in October 2002, Gotham Color employs a diverse group of professionals that bring a plethora of skills and abilities that comprise over 40 years of experience in design, printing, finishing, marketing and communications.
Originally established as a digital on-demand print company, Gotham Color has expanded its operations in order to accommodate the diverse needs of its even more diverse client base, servicing the financial, pharmaceutical, healthcare and special events industries to name a few. By adding essential services to our repertoire over the years, such as graphic design, offset printing, wide and grand format printing, promotional items, and mailhouse services, we added another level of comfort and confidence for our clients by handling all of their event and marketing needs under one roof, ensuring a seamlessly exceptional finished product.
But we didn't stop there. As the world is constantly changing, Gotham Color changes with it, always looking for innovative ways to reduce costs for our clients while consistently raising the level of quality. Our latest addition is Variable Data Marketing, which allows our clients a much higher ROI on their promotional mailings than ever. The bottom line is, Gotham Color's commitment to quality, integrity, value, and service is what drives us. Your satisfaction is what matters most to us, because we believe that your success is our success.