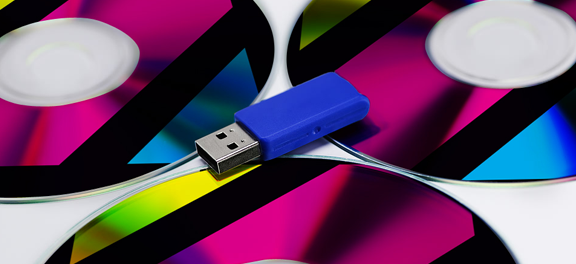 While many cities throughout the world may be similar in size and scope, their is truly no other place like New York City. With its towering skyscrapers and neighborhood brownstones, bright lights and Broadway shows, sprawling subways and Statue of Liberty, New York City is quite a unique city. It cannot be duplicated.
Your CDs,DVDs, and USBs, however, CAN be duplicated or replicated at Gotham Color – quickly, accurately and inexpensively. Our technicians will walk you through our relatively simple ordering process, and will ensure that your CDR Master is properly tested before being copied. We can do as little as 50 and as many as 50,000 units, and our quality assurance process will ensure that each CD/DVD/USB is an exact match of its master.
Depending on the specific needs of your project, we can offer you a variety of printing options for your media such as silk screening, thermal, digital and offset printing. Simply provide us with your high-resolution artwork, and our production specialists will create exceptional quality CD/DVD labels and jewel case covers to give your project a professional look and feel.
While there are many other companies that offer similar CD/DVD/USB Duplication services, Gotham Color is without peer.
We cannot be duplicated.